Our Mission
In today's schools, students are trained to memorize old answers to familiar questions. Today's world is dynamic, connected and changing, raising new questions all the time. For students to succeed, they need more than fixed answers — they need the ability to keep growing and adapting to the world they find.
Opportunity Education created Quest Forward Learning to activate lifelong curiosity in each student, and cultivate the mindset, essential habits, and skills to succeed in life and work.
Success isn't about answering old questions. It's about seeing opportunities to create value, and having the skills to do so — for yourself, for your community and for the world.
Our Founder, Joe Ricketts
"We teach students how to continue to learn for the rest of their lives."
— Opportunity Education Founder and CEO, Joe Ricketts
After more than 35 years as the founder and CEO of Ameritrade, one of the largest online brokerage firms globally, Joe Ricketts is dedicated to improving education globally through the programs offered by Opportunity Education Foundation, a private foundation established and funded by him.
Driven by his passion for education and his belief that technology can empower individuals and communities to determine their own futures, Joe Ricketts applies his entrepreneurial expertise and personal financial support to bring engaging, effective, and relevant learning to young persons around the world.
Learn about Joe Ricketts
Leadership
Manuel Mattke
President and COO
Manuel drives the implementation of Mr. Ricketts' vision for Quest Forward Learning, leads the development of the Quest Forward Learning Platform, and manages program implementations and support operations.
Previously, Manuel founded and led a custom enterprise software company, and later an innovation consulting firm, working for large clients in pharmaceutical, biotech, finance, research and government sectors. Manuel brings to his work at OE over 25 years of experience in technology-driven innovation, software development and change management in complex environments,  and a passion for building and leading high-performing teams.
Ray Ravaglia
Chief Learning Officer
Ray's responsibilities include articulating Mr. Ricketts' vision for Quest Forward Learning, leading the Learning Design team and the development of the Quest Forward Academies, which are independent schools built entirely on the principles of Quest Forward Learning.
Prior to OE, Ray was the Associate Dean and Director of Pre-Collegiate Studies at Stanford University, where he founded and directed the Stanford Online High School and the Education Program for Gifted Youth (EPGY). With 30 years of experience developing new models of learning, Ray has served in various advisory and board capacities and was the founder of the pre-college program at The School of The New York Times. A regular presenter at national and international conferences, Mr. Ravaglia is the author of two books, numerous articles, and has produced over 100 online courses.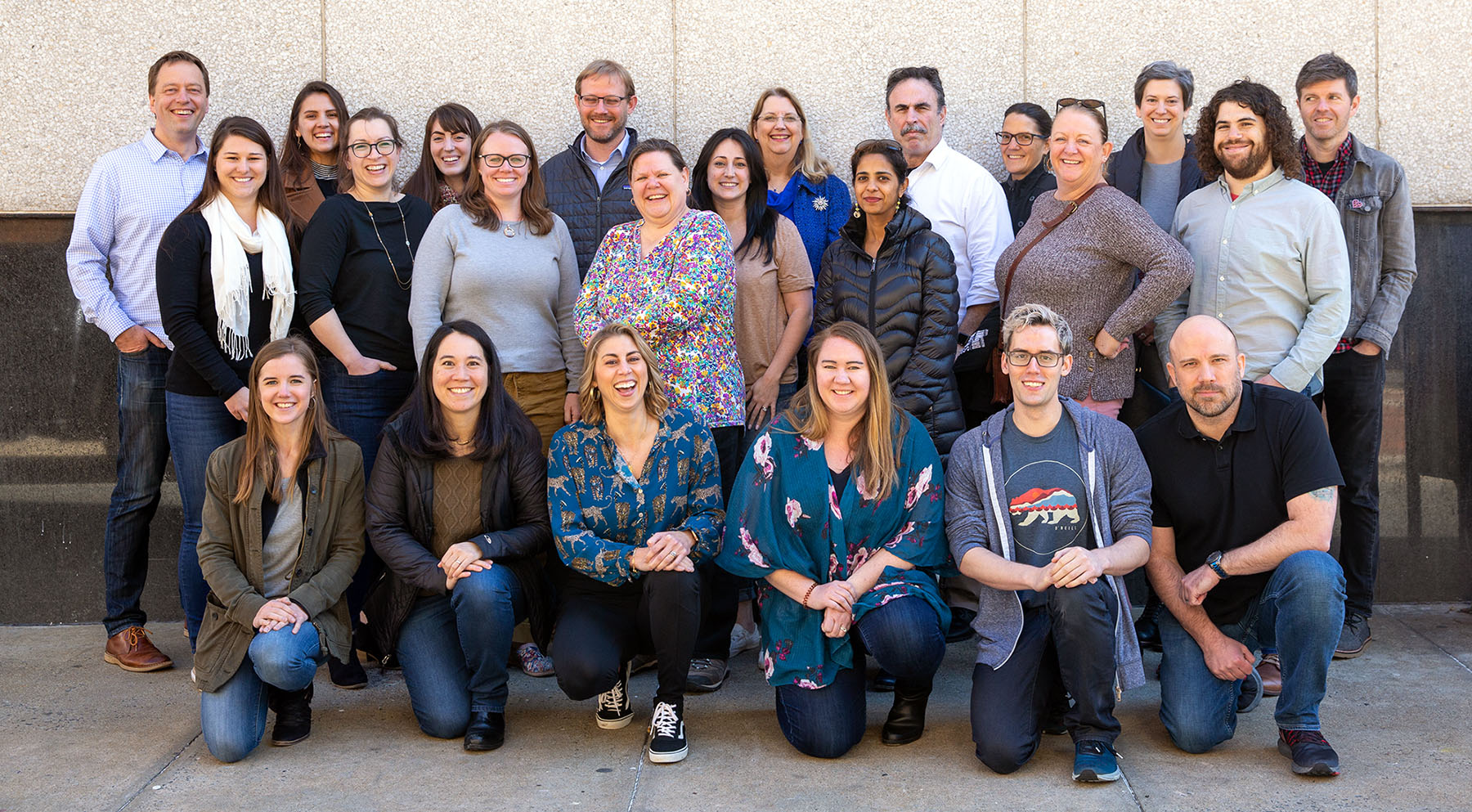 The Quest Forward Learning USA Team
Joe Ricketts has assembled an expert team of researchers, educators, and engineers to develop the tools and curriculum needed to engage and inspire a new generation of learners. 
We are united by a common goal: to equip every young person on the planet with the skills needed to achieve their dreams.
Our team combines the expertise in learning and application development needed to change education globally.
We have the advantage of not just thinking about how we get education to students, but what is the best way to educate students.
The jobs our students today are going to have the opportunity to get probably don't exist. So we need to train them differently. They have to develop — as part of their education — a way of thinking for themselves. So, we came up with Quest Forward Learning.
Students get to spend less time cramming for tests and more time working on projects and artifacts they care about. Through these projects and artifacts students develop important skills, habits, and knowledge.
The most important skill we can give our students is to teach them to learn how to learn, to teach them how to ask questions to continue the process of education.
We asked, "How is it that young adults learn today? What do they need to learn effectively beyond just the fact recall, but into real skills growth?" We did that with an interdisciplinary team — learning scientists, technologists, software people, curriculum designers, academics — to really look at this question from all angles. Out of that work came what we now call Quest Forward Learning.
Most high schools help students figure out where to apply for college. Quest Forward Academy students figure out their career goals and ambitions starting in 9th grade, and then get support through each year of high school and 6 years beyond, well into their first job. Almost no other high school offers that.
For over 100 years, high school education was about learning facts. Today's young adults need skills to discover, to analyze, to think critically, and more. Quest Forward Learning is based on this insight, and delivers skills practice and mastery, every day.
How Opportunity Education Began
Ameritrade Founder and CEO Joe Ricketts traveled to Tanzania​ for a holiday, and met safari guide Shange Wilson. He learned that Wilson was building a nursery and primary school and decided to visit it. Inspired, he donated $1,400 to Wilson to complete the school's construction. Later, Mr. Ricketts began to consider other ways to help Wilson's school and other schools in Tanzania.
In 2005, Opportunity Education Foundation was established​ with Joe Ricketts serving as CEO. Its mission was "to make quality education accessible to children in developing nations so they can improve their standards of living and work towards a brighter future." Opportunity Education's first program, the Primary School Program, immediately began accomplishing this mission by providing schools, teachers, and students with financial support, educational materials, and resources. The organization quickly expanded, eventually supporting over a million students across 11 countries, and began connecting over 1,000 schools globally through the Sister School Program. 
Seeing the profound impact of this work, Mr. Ricketts began to explore what more could be done to break the cycle of poverty, prepare young people better for a radically different job market of the future, and explore the potential of new, portable technology. Working with a team of learning scientists, teachers, and software professionals, an active, skills-focused approach to learning rooted in the latest learning research began to take shape. Today, dozens of schools globally use Quest Forward Learning to prepare students to create value for themselves, their communities, and the world.
Joe Ricketts visits a school in Tanzania.